We know how the Budget is way past stretched for any Wedding Day Event and Transportation may seem to be a significant expense. Brides and Grooms tell us all the time that they feel it is an invaluable service in making the day run smooth. It also allows everyone to relax and enjoy your Wedding Celebration without the worry of travel, traffic or hassle. Here are some of the reasons that many of our Couples consider Shuttle Bus Transportation for their weddings in The Maryland and DC areas.

Out- of Towners


Traffic, congestion, parking constraints and sporadic ride-share availability make Wedding Day Shuttle Bus transportation a critical issue. Many out-of-towners love the fact that they can relax and enjoy every aspect of your celebration without the worry about how to get around. Especially since Maryland, Washington DC and surrounding Metropolitan areas can be challenging to navigate, with one of the Nation's worst traffic conditions.
Hotel Options can be Problematic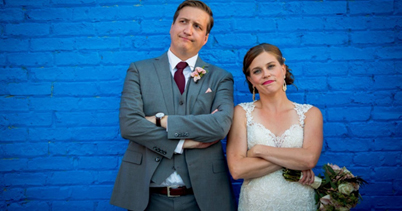 Most Hotels mean well and provide transportation to and from the local area airports such as DCA, IAD and BWI. However, most Hotels are not normally equipped with enough vehicles or Large Shuttle Buses and drivers for medium to large celebrations. Typically, the Hotel Shuttles operate on normal schedules or normal hours and if you Wedding Day Celebration stretches into the wee hours of the night, they may not be able to accommodate late travel beyond a certain hour.
Safety
The safety of your guests should always be a top priority of anyone planning a Wedding Day Celebration. By renting a Shuttle Bus or Shuttle Service you will be limiting the time on the road by your friends and family. This is always a good policy to keep everyone safe. If you plan to serve alcohol at your reception keeping those folks that may have enjoyed the Special Day's festivities a "little too much" off the road goes a long way to everyone's peace of mind and is a public service for everyone.
Nobody misses your big day!
You have thought about your wedding day since you were little. Enjoying the moment with all your friends and family and creating a lifelong memory. Hiring a shuttle service ensures that everyone arrives safe and in time to see you walk down that aisle! Nobody is traveling around lost and missing your big moment!
Ride-Share is Sporadic
While share rides can be an alternative to Shuttle bus and guest transportation it may not solve everyone's challenge. For starters, many great reception facilities are in places that are remote, therefore ride-sharing options are limited at best. Nothing worse than stranded guests waiting for a ride-share to make it home from the reception at all hours of the night or worse yet, waiting to get to your ceremony! Many of your older guests may not be as adept at using this to get around thus making this a problem for them. Hiring a shuttle bus takes the stress off all your guests and keeps the plan simple.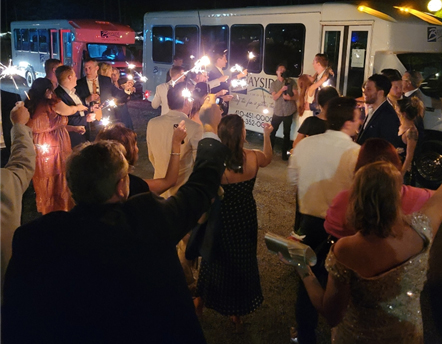 We have you covered.
No matter how big or small your event, we have the fleet and expertise to get your event done!
Flexibility
Every couple is unique, every situation is different, and every event is different in some way. Bayside has the flexibility in equipment to be able to offer many great ground transportation solutions that will work perfectly for your event and budget.
You get an expert to help you plan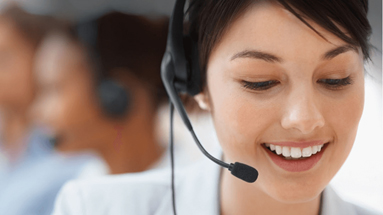 Many companies shout out to you call us! But how many take the time to educate you and ensure that your special day runs smoothly? If your Shuttle bus Company is not helping you along the way in making it easier for you then maybe you should consider another Shuttle Bus Company for your Wedding! If the company asks, what do you need instead of how we can help you plan your wedding day transportation, then you may want to consider another company!
We will be with you every step of the way
It always seems interesting when a company takes no time and effort to help you plan a significant part of your wedding day- your friends and family are transported safely and on time to see you get married! Our approach is constantly centered around you and your family. Helping you plan from start to finish helps make the day run so much smoother and reduces everyone's stress!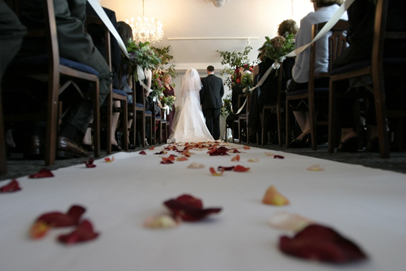 30 Years of Experience
We have learned quite a bit in 30 years of Shuttling Wedding Parties in and around the Maryland and Washington DC areas. We do continue to learn and evaluate all aspects of our Shuttle service as well as our Limousines, Party/Limo Buses, and our sedan services. No matter how long you have been performing a service it is important to evaluate and evolve to constantly get better. We regularly re-evaluate each wedding venue and the processes that go along with them.
Trusted by Reception Venues
We show up on time to your Wedding with clean vehicles and nice people Chauffeuring them. Pretty simple stuff in our book. Many local Wedding Reception sites recommend our company because of this. We are extremely proud of the reputation that we have earned in the wedding Industry.
Do not Miss out – schedule a consult today!
We are happy to report that because of our approach, chauffeurs, and reputation we are a "Popular" service and immensely proud of our company and the events we are trusted to be a part of. 800-439-2225 www.baysidelimo.com